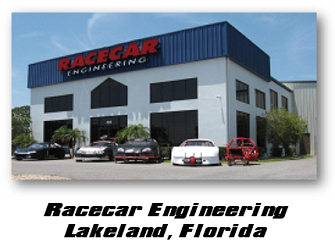 Have Anything Planned During February?
In-Town During Speedweeks®*? Well... Mark Your Calendars Now!
All Racers & Race Teams (traveling and local) and Racecar Engineering™ dealers are Invited to a very special and unique motorsports industry event.
Event: Racecar Engineering™ Vendor College 2022
Date & Time: Sunday - February 13, 2022 - 9am to 3pm
Location: 8126 US Hwy 98 North, Lakeland, FL 33809
(click here for directions and contact information)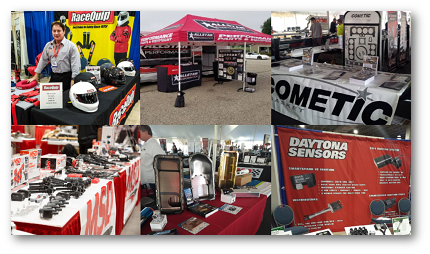 What Exactly is a 'Vendor College'?
Racecar Engineering™ will be taking a break from the racing action the second weekend in February to set aside one-day during Speedweeks®* to allow drivers, their teams, and our dealers to interact with the Factory Personnel from nearly 70 Product Manufacturers we proudly represent.
We're 'Officially Opening Our Doors' at Racecar Engineering™ Allowing Vendors, Racers and Dealers To 'Meet-In-Person', Face-To-Face & One-On-One!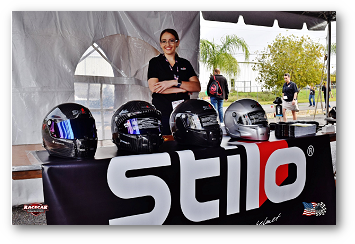 Meet Face-To-Face with Factory Reps - If you've been to the PRI Show, you know that it can be hard to 'Get Up-Close and Personal' with your favorite brands and their reps who you may have spoken with on the phone. Did you miss the 2021 PRI Show? Well, here's your chance to make up for it!

We're giving you this opportunity to meet 'Face-to-Face'. to ask technical questions or solve problems. Who knows, you may just find or learn something 'New' that may help give you that 'Winning Edge' you've been looking for!


Extra Huge $$$ Savings - All day during our Vendor College event, we'll help kick-off the racing season by offering all racers, race teams and our Racecar Engineering™ dealers the absolute lowest prices on parts of the whole year. Everything is on sale for ONE-DAY ONLY and we mean EVERYTHING! So get your 'Wish List' ready. In fact... Why not put a list together and call or email our Sales staff? They'll be happy to put a quote together for you. So get to writing NOW people! If you don't have our recent catalog, don't forget you can browse our digital catalogs by clicking here and even see 'live' inventory in our Florida location and Michigan fulfillment center. So if you need something from up North, we can easily have it here waiting for you, with NO SHIPPING CHARGES, if you place your order by February 5, 2022. We'll even prepare & pack your entire parts order and have it waiting for you to pick-up when you arrive at our facility. How's that for convenience? And just an FYI, we'll also have a ton of our 2021 Circle Track Parts and Equipment catalogs and also our new 2022 Drag Racing parts catalog on-hand for the event.

Here's the Latest List of the High-Quality Manufacturers Scheduled to be
On-Site & Exhibiting at our 2022 Racecar Engineering™ Vendor College*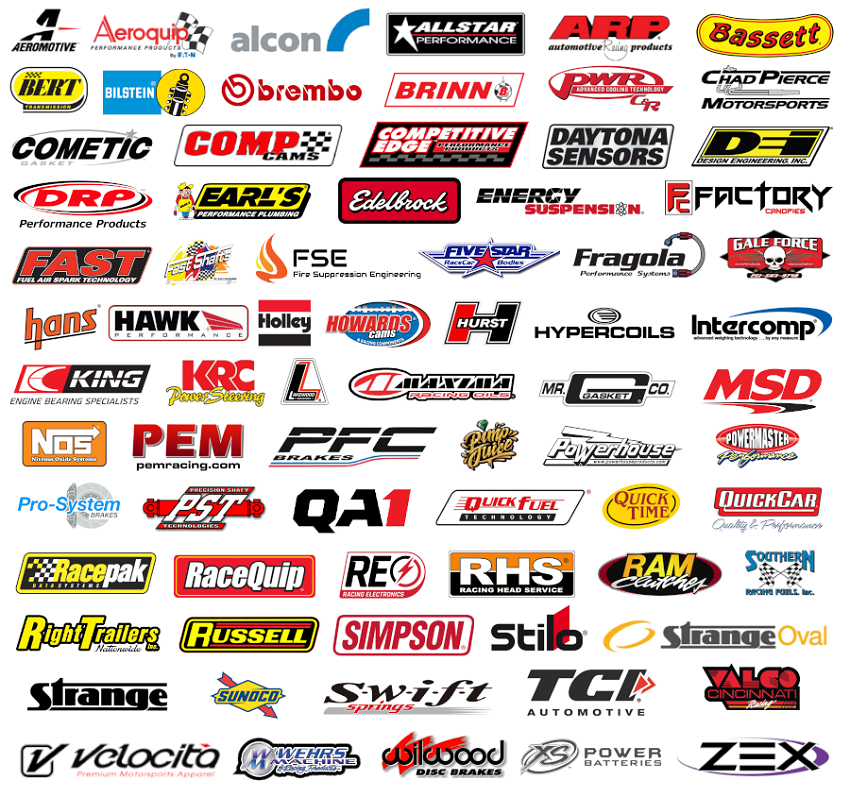 * Exhibitor List as of February 3, 2022 and Subject to Change
In Addition to the Exhibitors above, the following Brands Have Pledged Donations to our 2022 Charity Raffle** Benefiting St. Jude & the Shriners
FULL LIST OF ADDITIONAL SUPPORTING BRANDS COMING SOON!

** Please Refer to the Vendor College Charity Raffle Details Below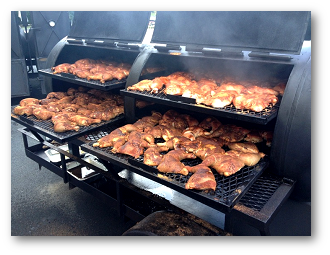 Attendees Can Also Look Forward To...
We'll Have Free Goodie Bags for Participants (while supplies last)
We'll Have Food and Drinks (Proceeds go to St. Jude's and The Shriners)
We're Having an Awesome Charity Raffle with Great Prizes
And We Didn't Forget the 'Kiddos'! So if you have your 'Future Driver, Crew Chief or Pit Crew' are along for the day, we'll have some special activities planned just for them!

Best of All! Our 'Vendor College' Event is Absolutely FREE* to Attend!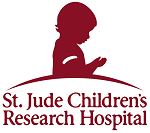 * It's All for a Great Cause... Parking and attending our event is absolutely free. All that we ask is that you be kind enough to make a small monetary donation (if you choose) in the amount of your choice to help benefit the St. Jude Children's Research Hospital and Shriners International. All event Charity Raffle ticket sales for door prizes and all funds collected for cooking and serving event attendees during this event, will directly benefit cancer research at St. Jude & Shriners International, the charities of choice here at Racecar Engineering™. In the past few years we raised over $10,000 dollars. So please be sure to participate... after all... It's all about the kids! We're please to say that donated raffle prizes as of December 5, 2021 are starting to rolling-in and many more are on the way! Our goal is to again raise over thousdands of dollars and we're sure we'll get there, thanks to everyone's help.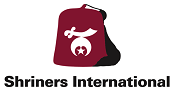 Our racing community (racers, dealers, and vendors) play a key role in this success of this event. Our goal is to make our 'Manufacturer's Tent' look like a mini-trade show. We anticipate it will once again be well-received by attendees and we're really looking forward to seeing everyone again at our event here at Racecar Engineering™ in 2022!

Need a Place To Stay Overnight While Visiting 'Vendor College'?
We recommend you consider the Hampton Inn® by Hilton® just 6 Miles down the road from Racecar Engineering™. They are the 'Official Hotel Partner of Racecar Engineering™'. We have special corporate rates in place year-round just for our guests and visitors. Please use the link below to reserve a room using these special RCE rates.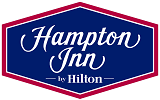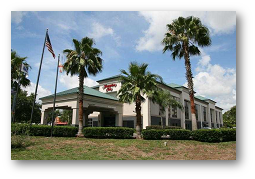 Hampton Inn® by Hilton®
4420 North Socrum Loop Road
Lakeland, Florida 33809
Phone: 863-816-2525
Guests & Visitors - Reserve Your Room Today by
Taking Advantage of RCE's Special Rate*** - Please Click Here
***RCE™ Corporate Code will automatically be entered into the website reservation page using the link above. Racecar Engineering™ preferred rates are subject to availability and blackout during certain dates. However, all Racecar Engineering™ visitors will be offered the best possible room rate available at all times.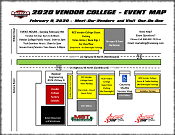 Map of 'Vendor College' Event - Overview & Parking Info
We do hope you decide to make the trip to visit our facility, meet with the Racecar Engineering™ crew and have a great experience with our awesome manufacturers on February 13, 2022.
To View Our 'Vendor College' Event Overview & Parking Map - 2022 RCE Vendor College - Event Map - Click Here.
We're proud to say that this event has now become a highly-anticipated annual motorsports industry educational event.
If you have any questions or require additional information, please contact our Sales Staff at 800-882-7231.
We Look Forward To Seeing You Here In February and Helping You Get To The 'Winner's Circle'!
* Speedweeks® is a wholly-owned registered trademark of the International Speedway Corp (ISC). This event is in no way affiliated, sanctioned or endorsed by ISC and is referenced only as a period of time during annual February racing events in the Central Florida area.

VENDOR COLLEGE COVID COMPLIANCE STATEMENT - Racecar Engineering is fully 100% operational and operating under all current City, County, Federal, State and CDC mandated guidelines and best practices, inclusive of our 2022 Vendor College event. We are constantly monitoring the COVID landscape to ensure 100% compliance and will adjust our event safety protocols if & when such action is warranted. The health & safety of our employees, vendors and guests during our annual event is our NUMBER ONE PRIORITY. Please direct any related questions to our Sales Department at 800-882-7231. Thank you - The RCE Team