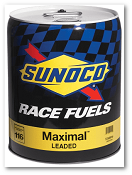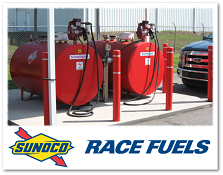 Racecar Engineering™ is proud to be one of the largest Sunoco® Race Fuels resellers in Florida. We stock bulk Sunoco® Standard Leaded (110 Octane) and Supreme Leaded (112 Octane) within our on-site pumps. We also stock 5-Gallon cans of Sunoco® Leaded SR18™ (118 Octane) and Maximal™ (116 Octane), along with Unleaded blends of E85-R™ (99 Octane) and 260 GTX™ (98 Octane).
Special orders for other types of Sunoco® racing fuel blends are always welcome as well. We also have Methanol (non-Sunoco®) available in 55-Gallon drums and 5-Gallon cans.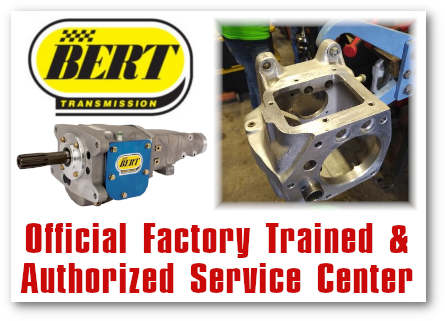 Does your Bert™ Transmission need a 'Tune-Up' or complete overhaul? Racecar Engineering™ is now proud to be an Official Factory Trained and Authorized Service Center for all models of Bert™ Transmission and more.

So do you have a Bert™ GEN-1 or GEN-2 in need of some 'TLC' to bring it back to life? We'll take care of it for you no problem. Simply fill-out a Bert™ Repair Service Request Form (download Bert Repair form) and forward it to our Technical Sales Department before your ship us your transmission. We'll schedule your gearbox for service work once it arrives and place it into our workflow process. Please note - A minimum $50 inspection fee applies to all Bert™ diagnostic work. This fee is fully waived if the rebuild job is authorized by the customer. Expedited/Rush rebuild service is also available for an additional fee.

If you have additional questions about our Factory Authorized Bert™ Rebuild and Repair Services, please contact our Technical Sales Department at 800-882-7231.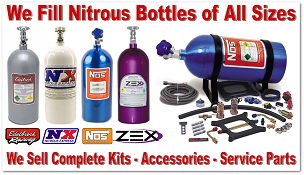 Racecar Engineering™ keeps a good supply of bulk Nitrous Oxide in-stock at all times and can refill all of your 'Go-Fast-Juice' bottles on-site while you shop.

Don't forget that if you're in the market for a completely new nitrous system, looking for system add-ons and accessories or just need a few replacement service parts, we can help.

Racecar Engineering™ is proud to be an Authorized Dealer for well-respected nitrous system brands such as Nitrous Express®, NOS®, Edelbrock® and Zex™.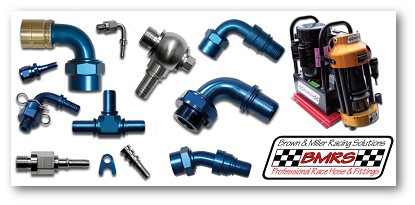 Utilizing Brown & Miller Racing Solutions™ quality hose and fittings, Racecar Engineering™ has the capabilities, knowledge and skills to custom build lightweight quality hose assemblies for all applications.
So, if you need just a single new hose made or a complete set of custom fluid lines assembled for an entire racecar, boat, swamp-buggy, monster truck, air-boat and other cool toy, you can count on Racecar Engineering™ to accommodate the custom full fluid transfer needs for your project. Please contact our Technical Sales staff for further information.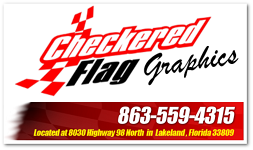 For those of racers and team owners that want to revamp the look of their car, truck, trailer or hauler, we have graphics services available to our customers.
Located just a few doors down from Racecar Engineering™, be sure to stop by and see our good friends over at Checkered Flag Graphics™.
Aside from servicing the motorsports market, they can also accommodate all graphics jobs & requests including commercial projects. Below you'll find a small sampling of their work:

Click Any Image Below To Enlarge - Use 'Arrows Keys' or Cursor To Scroll The Slideshow
For more information, please visit the Checkered Flag Graphics™ website at www.gocheckered.com. Be sure to mention that Racecar Engineering™ referred you to receive their special 'New Customer Discount'!