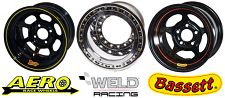 The following technical information should be used to gather measurements to ensure a proper wheel fit for most applications.
Here are the two key measurements to be considered before buying any type of racing wheels for your race car:
WHEEL WIDTH and WHEEL REAR SPACING

Wheel Width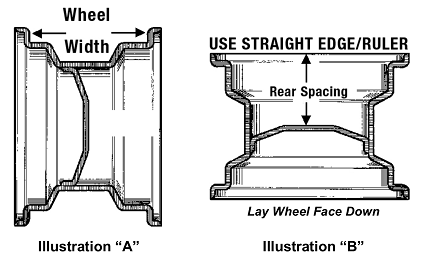 This information can be determined by measuring the distance between the inner edges of the rim beads. See Illustration "A".
Wheel Rear Spacing (Offset)
To measure rear spacing, place wheel face down, lay a straight edge or rule across the back of the wheel and measure down to the mounting pad surface. See Illustration "B".







Return to Main Technical Center Page
Related Tech Topics: Measuring Wheel Bolt Circle | Lug Nut Torque Specs